For more information visit www.greenvalliey.com
Address
602 'LORDS', 7/1, Lord Sinha Road, Kolkata 700071, India
Phone
+91 33 2282 7367 / 7368
Fax
+91 33 228 28307
Email
Our newest undertaking is the Green Valliey Industries Limited which is a 450 crore endeavour. Using the latest technology and Japanese know-how for clinkerization and European expertise for cement grinding we have set up a state-of-the-art, 1 million TPA (in phases) integrated cement factory in Nongsning, along with a 20 MW captive power plant.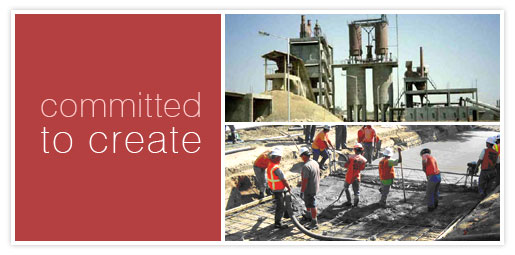 With the vision to bring to the North-East a premium cement brand, the project is being implemented by a team of highly qualified, experienced and steadfast professionals who are working round the clock to deliver one of the biggest projects of North-East in a record time. We have invested in advanced stacker reclaimer for lime stone and other raw material blending, which will ensure consistent quality in the manufacturing process of the cement.

Having secured some of the best raw materials available in the world and with some of the leading companies in the world supplying core equipments, we have ensured that the group's unwavering commitment to quality is upheld at every stage. Offering you the utmost in quality, services and 360 degree housing solutions, we bring you maximum benefits. The project is all ready to roll, early 2010 and will help us cement our foundations further in the North-East.